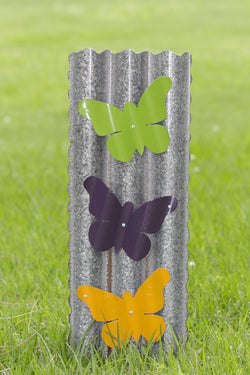 Sculpture
Corrogated Iron Wall Art - 61cm long
*Available August through to December*
Locally crafted with love and skill - this absolutely stunning piece of art looks fantastic hanging on the fence or wall.
Approx Dimensions (note that these are hand made, and are not always exact)
Length: 61cm
Width: 23cm
We've answered some of the common questions about buying our bulbs and the payment/delivery process.  We want you to buy with confidence, so if your question is not answered in our FAQ please don't hesitate to ask!