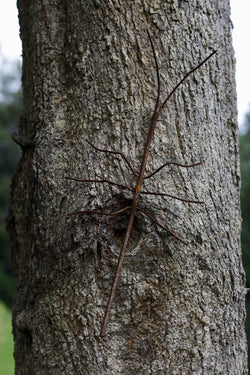 Sculpture
Rustic Iron Sculpture - Stick Insect (non painted) 39cm long
Lovingly crafted by local artists - these stick insects are perfect for the wall, a tree, on pots, or climbing over one of the other Iron works pieces...
Approx Sizing (as these are made by hand, please allow a cm or two differences)
Length: 39cm
Width: 18cm.
We've answered some of the common questions about buying our bulbs and the payment/delivery process.  We want you to buy with confidence, so if your question is not answered in our FAQ please don't hesitate to ask!